Archive for the 'Videos' Category
Melanie Iglesias is back, and this time we are raising money for Hope for the Warriors. Watch as Melanie tries to keep up with the outlandish signing requests for her SlickforceGirl "Marine Mel" posters while fighting for a good cause!
Hope for the Warriors is an amazing 4-star rated charity that aims to enhance the quality of life for post-9/11 service members, their families, and families of the fallen. We are proud to have made a donation from the Saglimbeni Store and the Melanie Iglesias Store.
Special thanks to all of YOU who ordered autographed posters and made our donation possible. We couldn't do it without you!
Want to see the making of Mel's stunning Marine Cadet poster? Click here.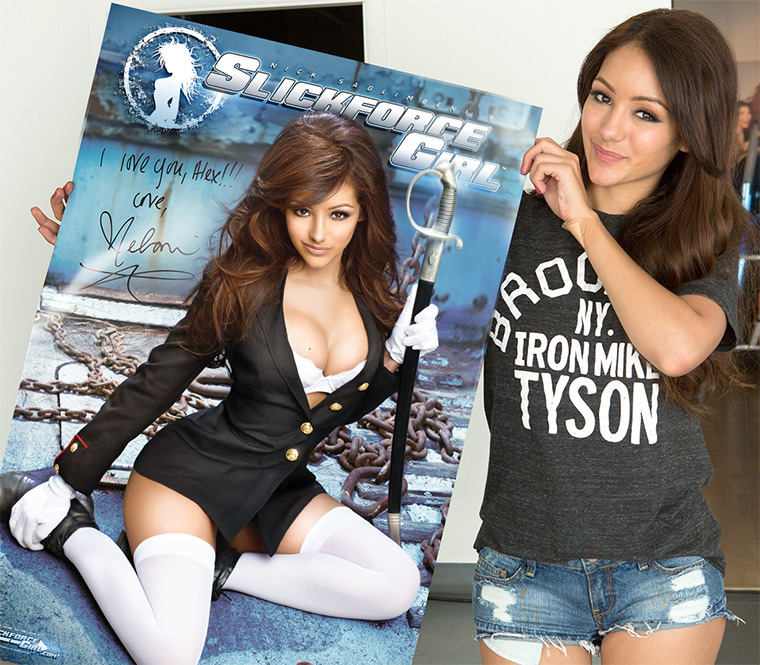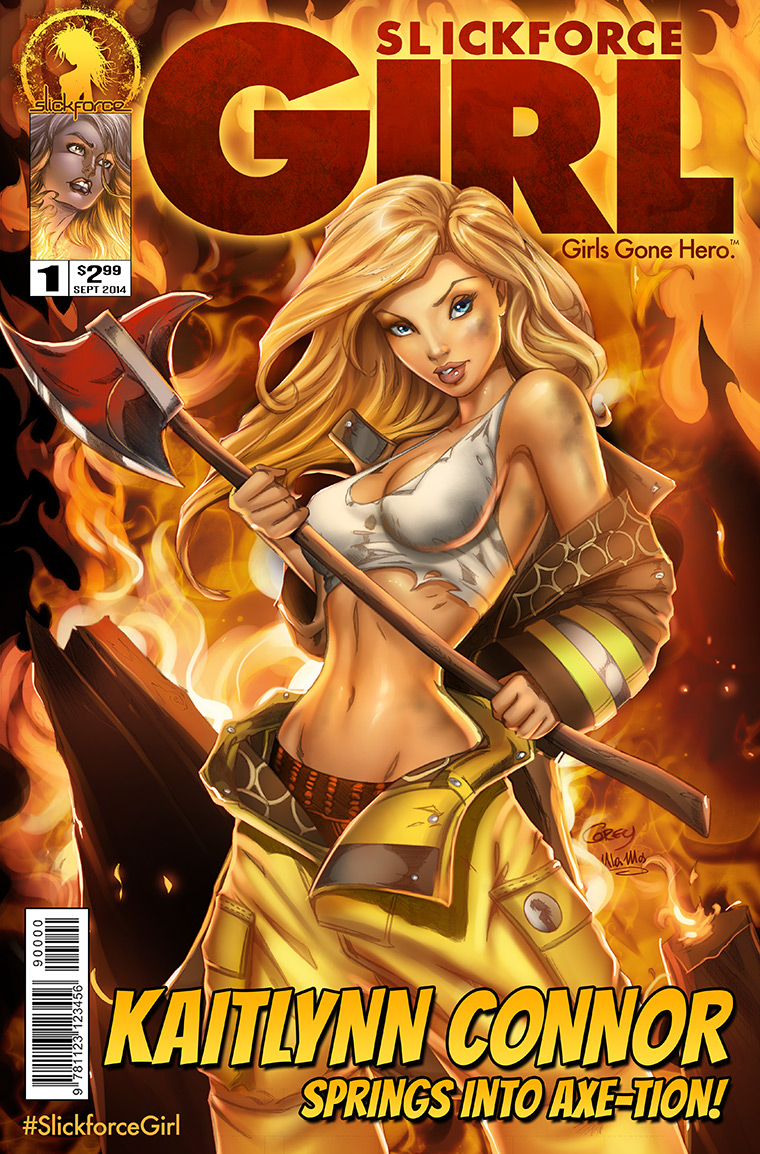 If you've been following SlickforceGirl.com, then you already know that our beautiful heroes will be taking a brief rest from saving the world to attend Stan Lee's Comikaze at the Los Angeles convention center from October 31 thru November 2.
In anticipation of the event, we've been releasing creative renderings of our Girls from talented artists across the world. Take, for example, this stunning faux cover pin-up of firefighter Kaitlynn Connor — drawn by illustrator Corey Knaebel and colored by Ula Mos. We're excited to announce that Corey will be joining us at our Comikaze booth this year, so be sure to come by and meet the growing SlickforceGirl team!
Kaitlynn was, of course, played by the talented Kaitlynn Carter, who is shortly launching her very own style blog. Here is a look back at her shoot below.
Stay tuned to SlickforceGirl.com for more art, new heroes, and upcoming appearance info!
Pencils by Corey Knaebel – Deviant Art | Website | Facebook
Inks and colors by Ula Mos – Deviant Art | Facebook
The Making of SlickforceGirl: Firefighter Kaitlynn from Nick Saglimbeni on Vimeo.
Last week we announced the release of South Korean band B1A4′s new music video "Solo Day", produced by SlickforceStudio in Los Angeles for WM Entertainment. In celebration of the first million views on YouTube, we're releasing a behind-the-scenes video detailing the making of the international co-production.
It's clear from the video how much fun we all had making this video, and it was a pleasure to meet so many talented artists from across the world. Special thanks to both the Korean and American crews—including the stellar SlickforceStudio team—that helped pull off the video that US Billboard is calling "the most delightful video of 2014."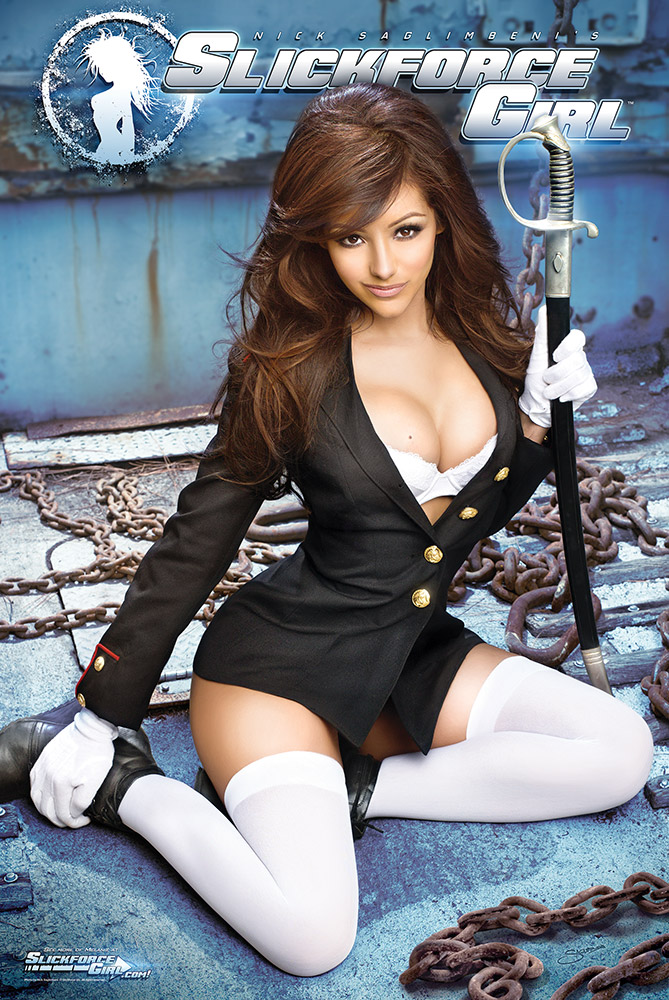 As America gears up to celebrate Memorial Day, the SlickforceGirl team is commemorating the holiday with Special Edition content releases featuring our newest hero, Marine Melanie, played by the lovely Melanie Iglesias.
Pre-order your 24″x36″ Marine Melanie Collector's Wall Poster before May 29, and Melanie Iglesias will autograph them—personalized to the recipient.
For the hardcore Marine Melanie fans, we've got a Marine Melanie SuperFan Combo Pack that contains the 24×36 wall poster, a Charcoal Gray Marine Melanie SlickforceGirl T-Shirt, a Limited Edition 11×17 care-package poster, all in one set.
A portion of profits will be donated to Hope for the Warriors, and incredible non-profit that aims to enhance the quality of life for post-9/11 service members and families of the fallen.
Wishing everyone a happy and safe holiday. In the coming week, we take the time to remember those who have lost their lives in the fight for freedom. You are the real heroes, and SlickforceGirl salutes you!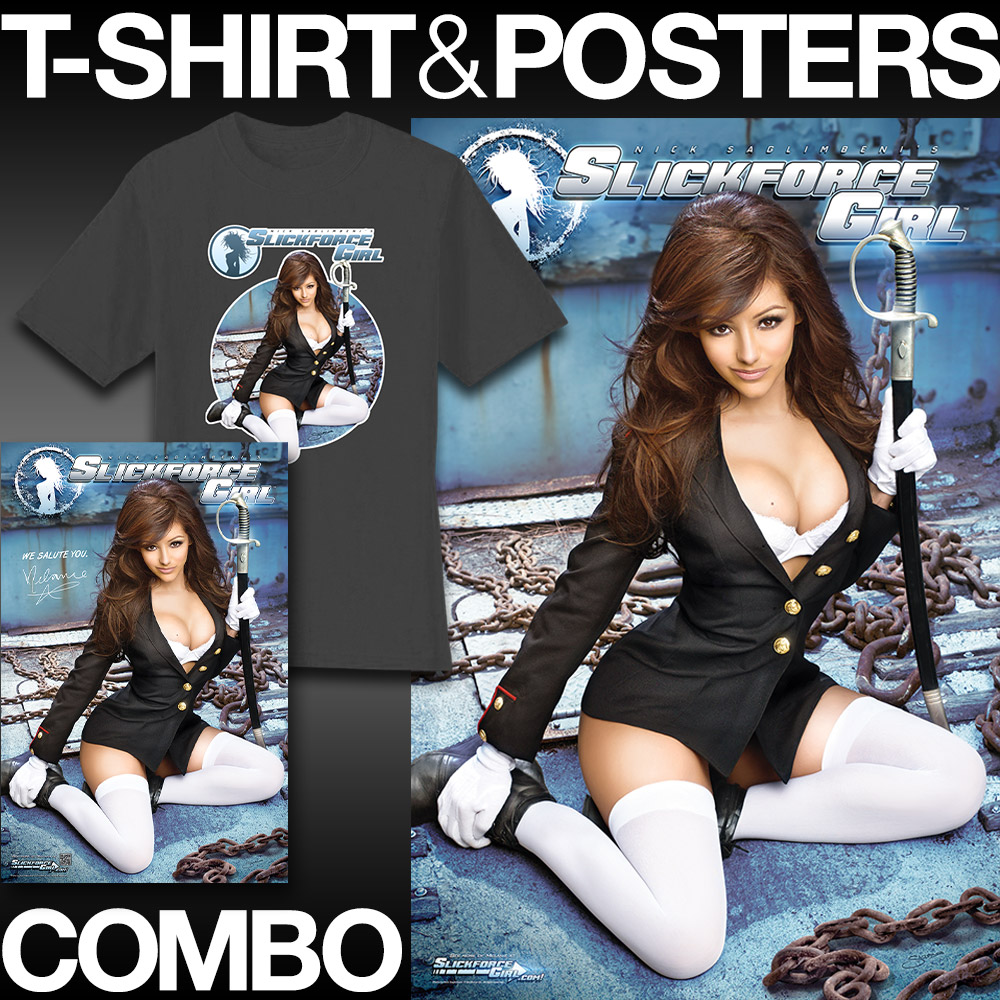 Part II: Melanie Iglesias continues her armory tour in search of the perfect battle companion for her SlickforceGirl Marine shoot.
Animated GIFs from these videos are now available on the SlickforceGirl Tumblr here.
Special thanks to Will Huang and Independent Studio Services. Visit SlickforceGirl.com for more info and stay tuned for more from Marine Melanie!