Archive for the 'SlickforceGirl™' Category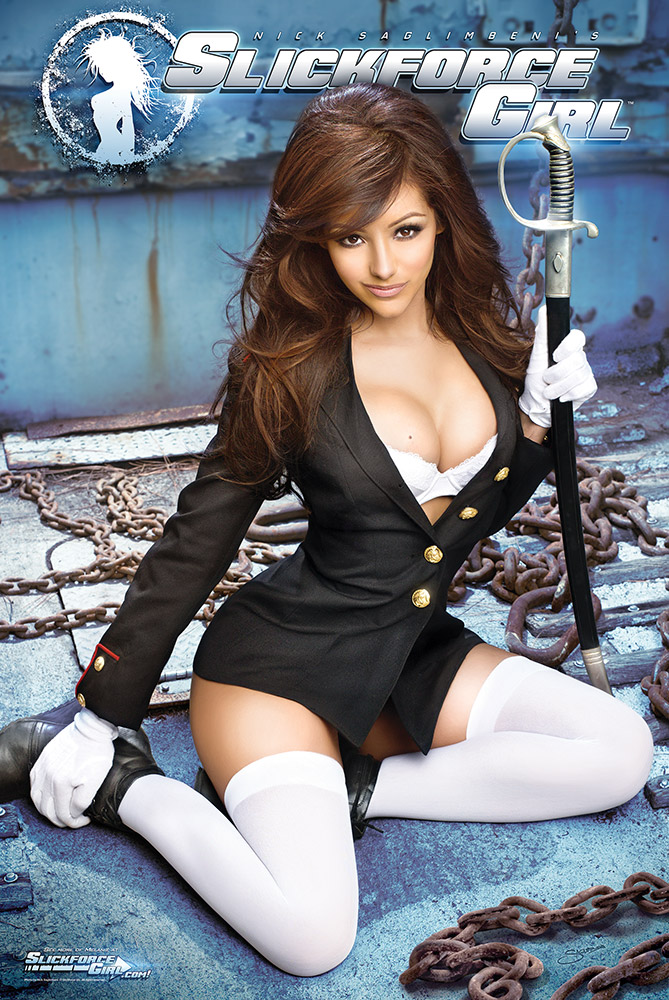 As America gears up to celebrate Memorial Day, the SlickforceGirl team is commemorating the holiday with Special Edition content releases featuring our newest hero, Marine Melanie, played by the lovely Melanie Iglesias.
Pre-order your 24″x36″ Marine Melanie Collector's Wall Poster before May 29, and Melanie Iglesias will autograph them—personalized to the recipient.
For the hardcore Marine Melanie fans, we've got a Marine Melanie SuperFan Combo Pack that contains the 24×36 wall poster, a Charcoal Gray Marine Melanie SlickforceGirl T-Shirt, a Limited Edition 11×17 care-package poster, all in one set.
A portion of profits will be donated to Hope for the Warriors, and incredible non-profit that aims to enhance the quality of life for post-9/11 service members and families of the fallen.
Wishing everyone a happy and safe holiday. In the coming week, we take the time to remember those who have lost their lives in the fight for freedom. You are the real heroes, and SlickforceGirl salutes you!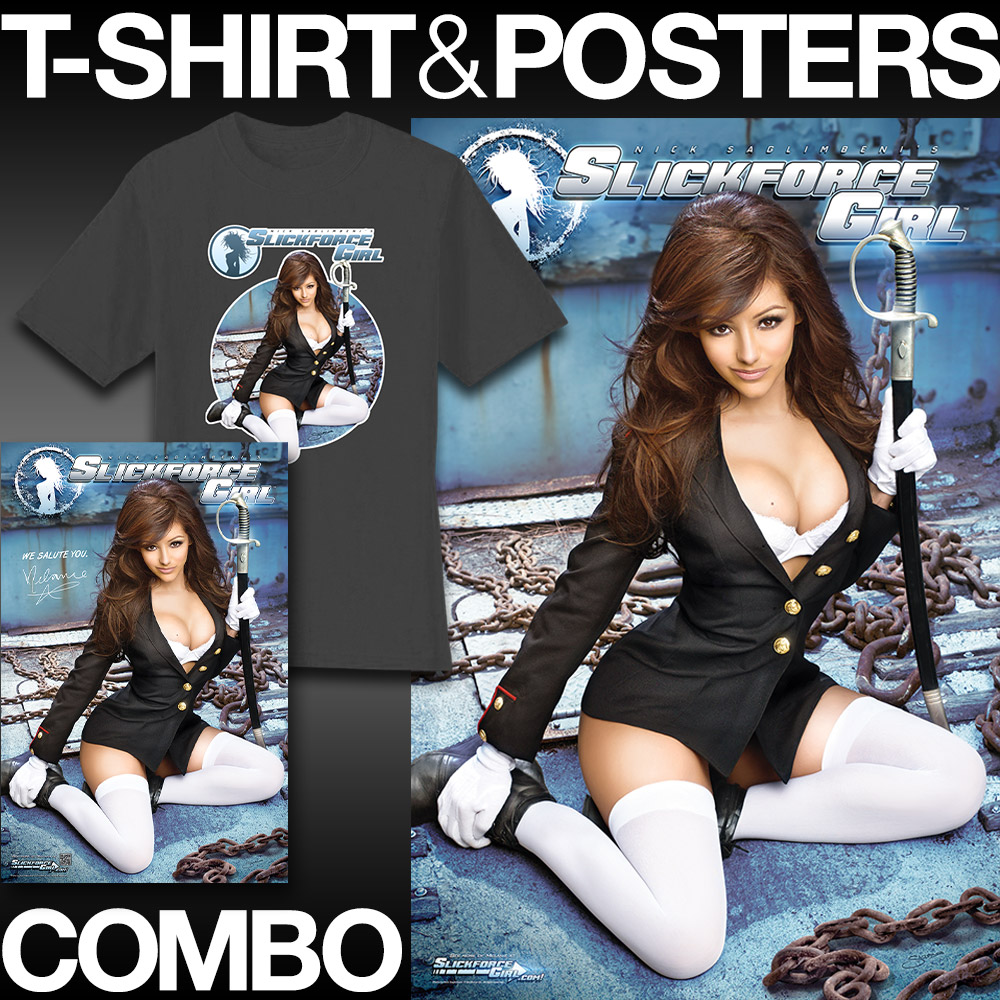 Part II: Melanie Iglesias continues her armory tour in search of the perfect battle companion for her SlickforceGirl Marine shoot.
Animated GIFs from these videos are now available on the SlickforceGirl Tumblr here.
Special thanks to Will Huang and Independent Studio Services. Visit SlickforceGirl.com for more info and stay tuned for more from Marine Melanie!
SlickforceGirl: Melanie Iglesias Suits Up for Action, Part 1 from Nick Saglimbeni on Vimeo.
While our first six heroes are out saving the world, Melanie Iglesias is getting ready for her SlickforceGirl shoot. She'll be joining the fight as Marine Melanie, but before she does, she must gear up and prepare for battle.
Special thanks to our military advisor Will Huang and Independent Studio Services for letting us play in their ultimate prop shop. Visit SlickforceGirl.com for more info and stay tuned for more from Marine Melanie!
The team just keeps getting stronger! In this video, travel to a remote location for a behind-the-scenes look at our SlickforceGirl shoot with the stunning Ayanna Jordan. She embraces the Indian Princess role wholeheartedly, and keeps the crew laughing along the way. My thanks to the lovely Ms. Jordan for her devotion to the SlickforceGirl campaign. Order your Limited Edition Princess Ayanna posters here. A portion of proceeds from poster sales are donated to the Breast Cancer Charities of America's iGoPink campaign.
Photography by NICK SAGLIMBENI
Makeup by THERESE WILLIAMS
Hair by AL INGRAM
Wardrobe Styling by DIANA CHAN
Track: "Light Speed" by Peter McIsaac Music
In November, SlickforceGirl made its debut public appearance at Stan Lee's Comikaze in Los Angeles. Our heroes Air Force Airman Erika and Indian Princess Ayanna turned out to meet fans and educate a curious audience on what SlickforceGirl is all about.
Here's a backstage look at the exciting 3-day convention. Order your Limited Edition SlickforceGirl Comikaze Exclusive Collector's T-Shirts and Posters here. Special thanks to models Erika Medina and Ayanna Jordan for their energy and enthusiasm, and to the amazing SlickforceStudio support team for orchestrating the appearance!
Videography by DANIEL U. MAGANA for SlickforceStudio
Stills by JOYCE PARK for SlickforceStudio